After you've completed the account opening process you need to transfer the blocked amount to get your Blocking Confirmation. International transfers can be tedious and time-consuming. Fintiba Transfer solves that for you and ensures that your funds arrive in the blocked account in the fastest, safest and, of course, cheapest possible way.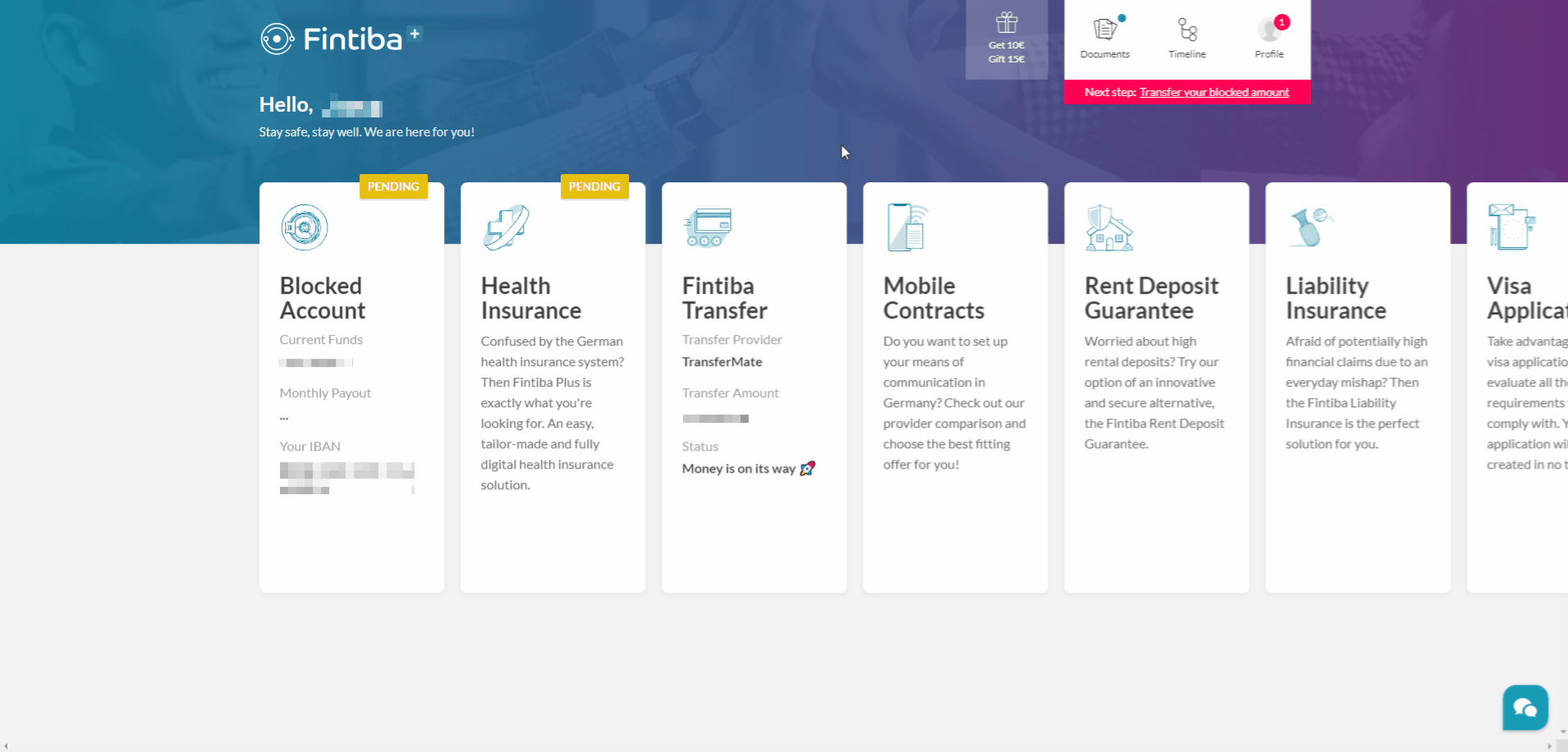 What is so good about it? – With Fintiba Transfer you do not need to worry about slow regular international bank transfers. We have partnered with a leading transfer provider TransferMate Global Payments to make sure that your money is delivered quickly and securely to the blocked account. But that is not all! With Fintiba Transfer, we ensure that you can deposit your money into your account at the best possible exchange rate and without any additional fees for the transfer! With Fintiba Transfer, we ensure:
Speed

- Faster funding AND refunding (if necessary) of your money. 💸
Fairness - Top-market currency exchange rates. 💱
Comfort - No extra commissions for the transfer! 🤚
Clarity – You will be notified in your Fintiba App directly every time there is an update on your transfer. 📱
NEW! The fastest way to your blocking confirmation, now even faster!
Get your blocking confirmation instantly after a single credit card payment of the complete blocked amount sum via Fintiba Transfer!
☝ Important – the Fintiba Transfer option appears in your account as soon as your blocked account is ready for deposit. If you are still in this process of opening your account and you are stuck or have some doubts, these Help Center article may come in handy for you.
Helpful articles for the account opening: