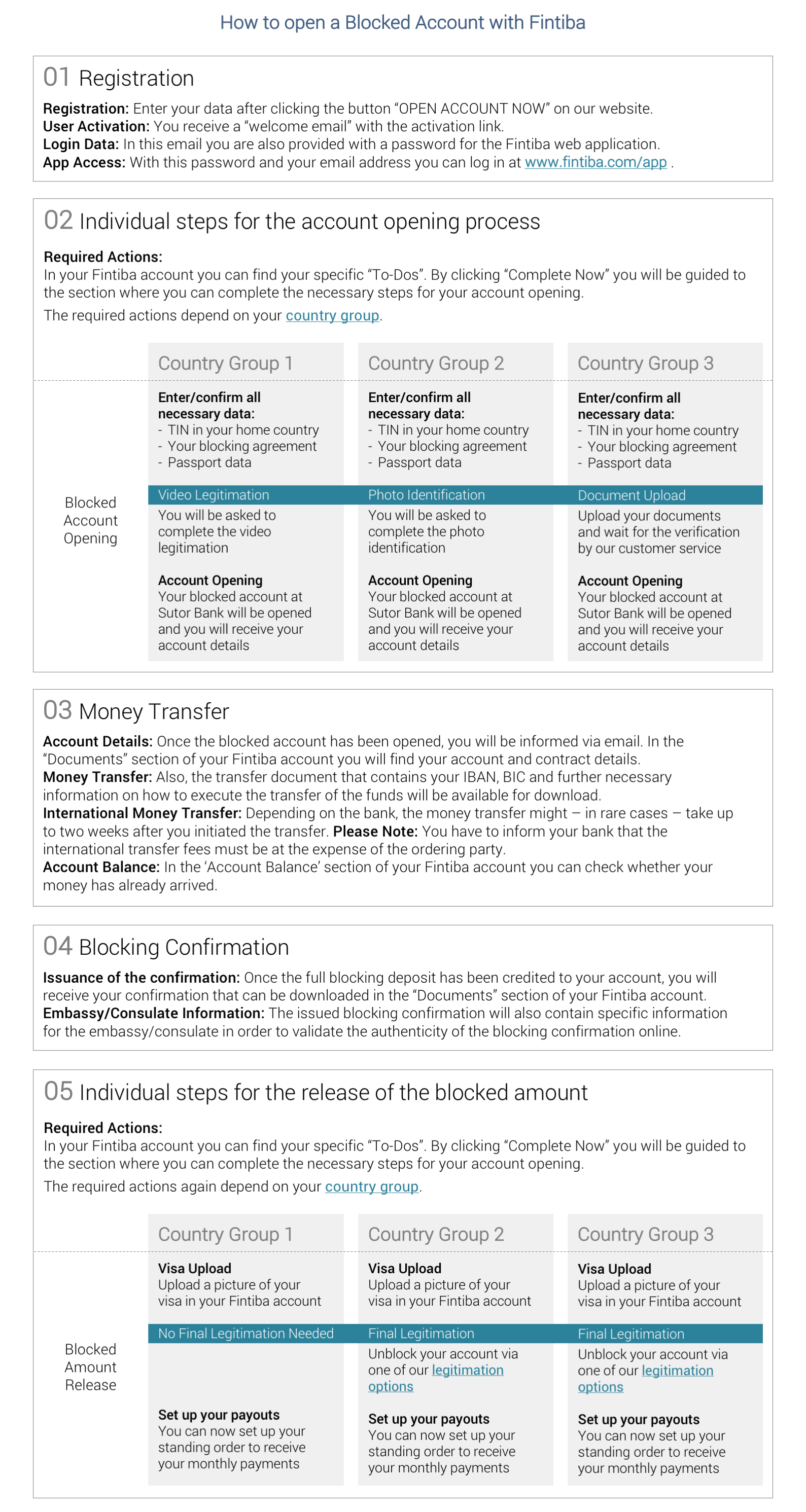 More information on the country groups can be found here: Country Groups - Which legitimation alternatives are available for which nationalities?
The account opening process to open a blocked account via Fintiba at Sutor Bank (Max Heinr. Sutor OHG) is very straightforward and simple. Please note that the blocked account can just be opened online not in the branch of Sutor bank or the office of Fintiba:
Account Opening Process
Enter your data by pressing the button 'OPEN ACCOUNT NOW' on our website
Complete the identification as requested (depending on your nationality and passport either by video legitimation, photo identification or document upload). If necessary, our support team will verify the documents provided.
You will receive your account details after successful completion of the previous step.
You make the transfer of the required blocked amount
As soon as the transfer is complete and the account has been covered, your blocking confirmation will be issued automatically
With that blocking confirmation, you can apply for your visa at the embassy/ consulate or Federal Foreign Office
After your arrival in Germany, you upload your visa, enter your German address and provide your university admission letter
Depending on your nationality and passport, you do the legitimation in Germany
Fill in your German Mobile Phone number
Finally you can set up your monthly payouts in the 'online banking' section of your Fintiba Account
Unlike other vendors you can handle everything online while being guided through the process step-by-step in the Fintiba web application.