You can use your existing blocked account and extend it by transferring an additional blocking sum if you need it for the authorities (for example for your visa or residence permit extension). To extend your blocked account, simply log into your Fintiba account and click on 'Extend Account' in the Blocked Account Card.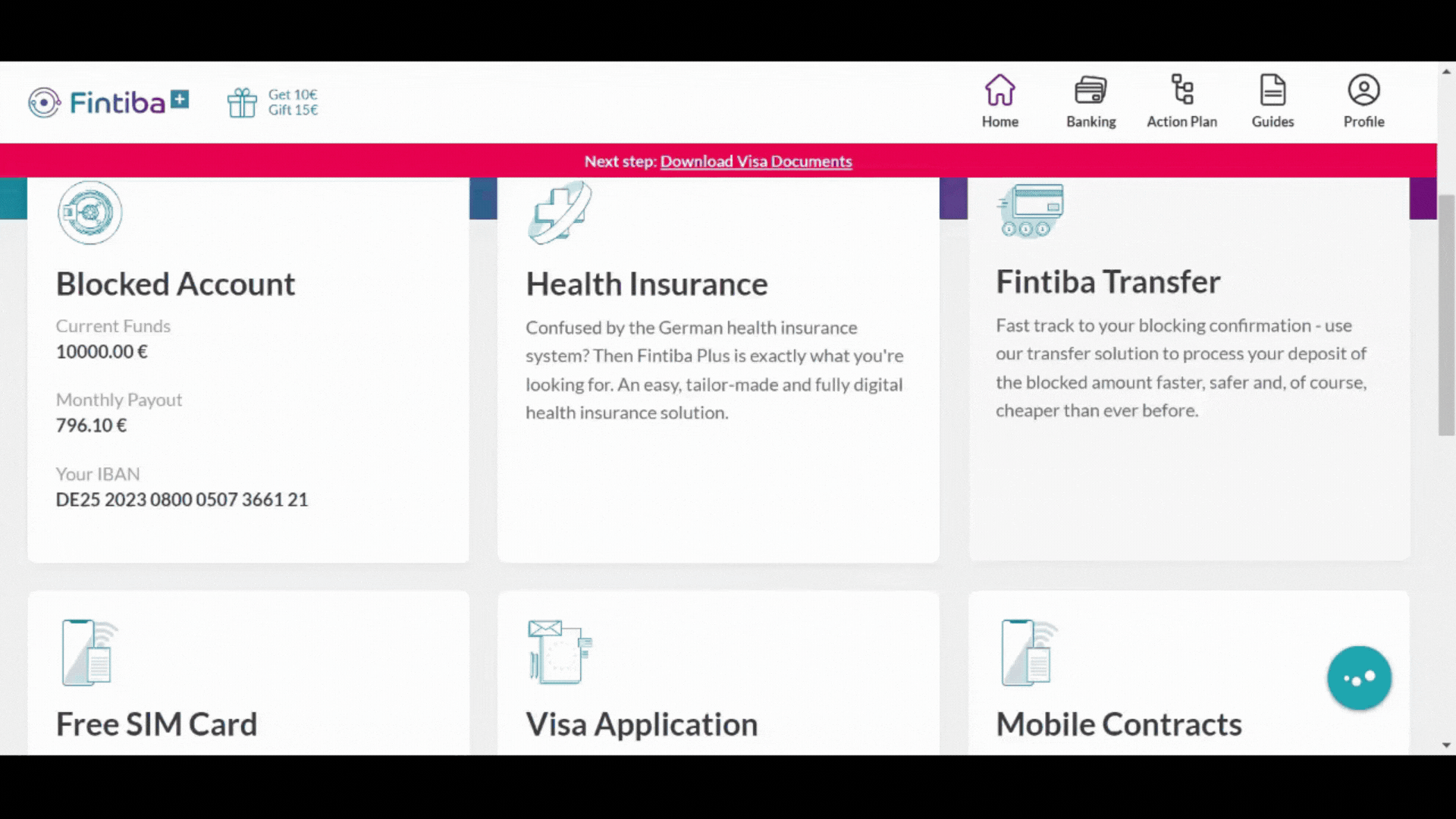 Please note that:
Your monthly payouts can be adjusted if necessary.
Your current coverage will be considered during the calculation process, so you do not need to transfer the money for the same months again - even if your original and your extension blocking periods overlap!
Important considerations about the Account Extension
The initial fee for an account extension is €89.00. In addition, there are monthly fees of € 4.90.

The monthly payouts in your existing blocked account must be already set up and running before you can start an extension.

It is very important that you request an extension in the app, before transferring any money to your blocked account. Please only transfer the required amount when we ask you to do so.

If you change your monthly blocked amount to a lower sum for the extension period, you will have to provide an explanation confirming that the new sum has been approved by the German Embassy or Foreigners Office, where you will submit your extension blocking confirmation.


Related article - I am required to explain something when I want to change the monthly payout for my extended blocked account?

Expired or terminated accounts cannot be extended. If your account has already expired or is terminated and still you need to block money again for the authorities, please contact our Customer Care team and we will help you!

Related article - How can I reach Fintiba?

There should be no time gap between the currently blocked account duration and the extended duration. For example, if you current blocked account is running until the end of December, your extension can start latest on Jan 1st (the extension can of course overlap with the original account duration).
Do you still have questions? Please find our contact details in our Help Center
We have prepared a video answering your most common questions about the process. Feel free to give it a look: